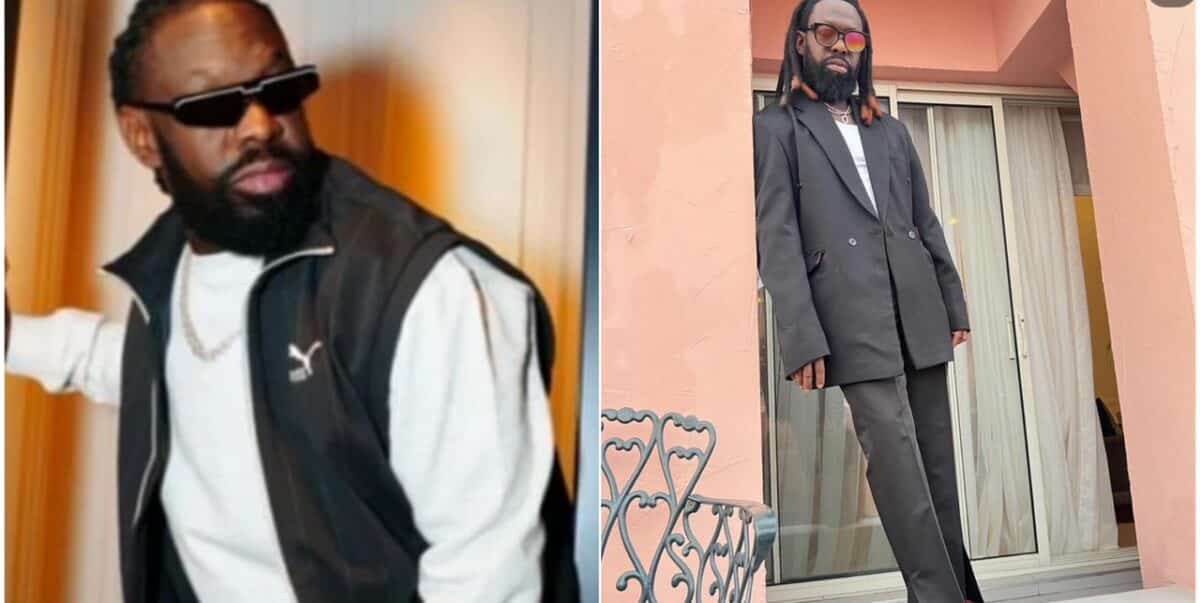 Nigerian artiste, Inetimi Alfred Timaya, popularly known as Timaya, has sparked concern among fans after sharing a new post online.
The singer appeared visibly slimmer in the photo and this caused fans to worry over his welfare.
In the post, Timaya wrote: "Money is no longer the root of all evil. Attention is."
However, his fans soon began to ask questions about his health after noticing his slimmer frame.
Many fans expressed concern about Timaya's weight loss, with some asking if he was okay and others wishing him well.
The singer had previously celebrated losing 20kg in 2020, shocking many who first spotted him looking slimmer.
Timaya's recent photos have sparked a wider conversation about body image and the importance of taking care of one's health.
Many have noted that weight loss can be a sign of underlying health issues, and have urged the singer to seek medical attention if necessary.
Overall, the photos have been a source of concern and worry for fans, who are hoping that Timaya is okay and taking care of himself.
Josh Blaze Marcel said: "U sick?"
Comrade Ifeanyi Precious said: "This ur weight loss sef dey fear me oo."
Mrbryt reacted: "This one don commot from trimming down o….chulo wetin u dey think?"
Apostle Timothy said: "Bro, you have slimmed down. Hope all is well?"